Things to see and do - Cambodia
Cambodia Travel guide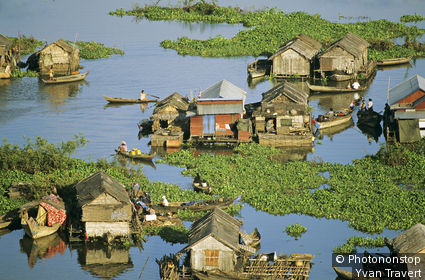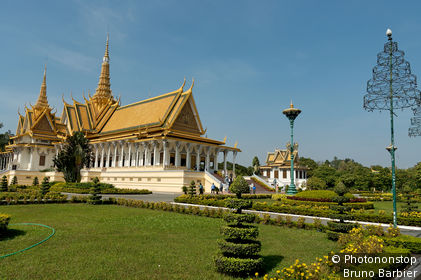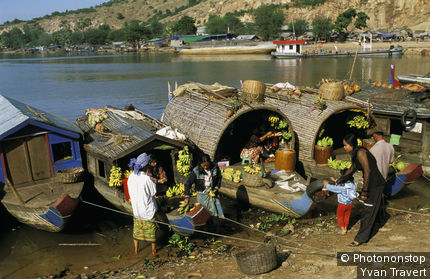 Cambodia : Michelin's recommendations
The mighty Mekong crosses Cambodia from north to south, met by the Tonle Sap near Phnom Penh, irrigating and fertilising the vast central plain. The bulk of the population lives around these precious freshwater reserves, some Cambodians in remarkable floating villages, where they have adopted a way of life attuned to the lake and its rising and falling water levels. Cambodia is a land of water, of the pre-Angkorian kingdom, "Water Chenla", which, along with "Land Chenla", was the origin of the brilliant Khmer civilisation that flourished from the 9C to the 13C.
The Angkor temples remain the finest manifestation of the empire''s grandeur. The majesty of this architecture, along with the many shrines scattered about the country, today reveal the profound faith of Cambodians throughout the ages. Secular architecture is equally remarkable: Kompong Luong''s floating houses, colonial vestiges in the French district, which escaped the radical and bloody Khmer Rouge regime.
The country is still reeling from this tragic chapter in its history. It has nonetheless opened up to foreign investment and is attracting more and more visitors eager to experience all its multi-facetted nature has to offer. The coast is fringed with superb beaches. The often-threatened virgin forest, impenetrable in places, is littered with lakes and waterfalls; it is home to tigers, bears, leopards, gibbons and hundreds of species of birds... a natural wealth that encourages initiatives to nurture its burgeoning ecotourism.
Waters mixed from the Mekong, the Tonle Sap and the Tonle Bassac, the saffron-yellow habit of the monks, pagodas, the commotion of vehicles invading the tree-planted avenues of the colonial grid layou...

Kompong Som, located on the country's southern coast in the province of the same name, became Sihanoukville, the "City of Sihanouk", providing Cambodia with a port in 1955. The young city is an aspiri...

A boat trip to Batdambang from Siem Reap is an opportunity to take in some superb views. Trading houses, Governor's palace: the fine French colonial architecture of this riverside town, on the Sangker...

A few vestiges of colonial art escaped Khmer Rouge destruction, making Kampong Cham, on the banks of Mekong, a pleasant destination. It is also worth exploring the rest of the province, with its abund...

Don't miss Sen Monorom market, the little capital of the province of Mondolkiri. Here various different minorities live side by side, in particular the Phnong, who inhabit this hilly region. You can a...

Pursat: a vast province, a river and a town best discovered by bicycle. Of particular note are the pretty colonial houses, orange trees and, for adventurous sorts, a ride on a bamboo train. Don't miss...

Kratie is the capital of the province of the same name which lies alongside the Mekong. Its livelihood has always been intertwined with the river and remains so today, deriving its income from tourist...
Cambodia - See all cities and regions
Top of page