Things to see and do - Egypt
Egypt Travel guide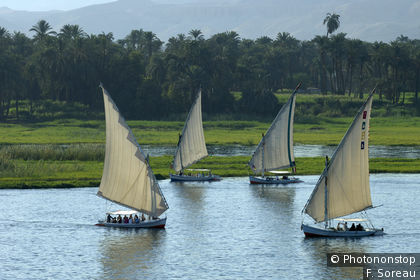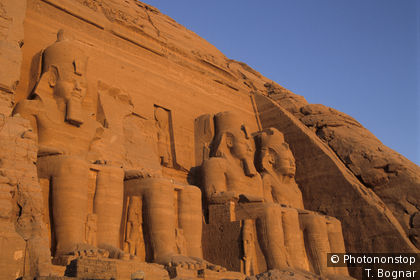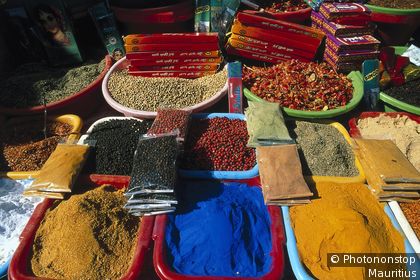 Egypt : Michelin's recommendations
As modern-day Egypt sets about its political and social normalisation in the wake of the revolution of January 2011, it is Ancient Egypt and its history that continue to fascinate Westerners; and the mysteries of this civilisation that preceded the Greeks and Romans never cease to enchant us! Its monuments built for eternity, innumerable divinities, and the way the Egyptians tamed a hostile environment to give mankind one of its greatest masterpieces are astonishing to modern man, accustomed to the ephemeral nature of all things.
You'll be captivated by the Delta region: in Alexandria, the ultimate Mediterranean city, you can enjoy a carriage ride along the Corniche between Qaitbay Fort and the legendary library. And the light on the Nile, the soul of this land since ancient times, is positively bewitching at Aswan! Feluccas and motorboats will take you to Elephantine Island and Philae Island, more of Egypt's wonders. Every year Aswan cruises - of Agatha Christie fame - transport tens of thousands of tourists to Luxor, encapsulating the long history of the pharaohs. Karnak, the Valley of the Kings and the Valley of the Queens are magnificent, breathtaking sites!
And then there's Cairo, a capital so vast and complex that it has perplexed more than one visitor! But this teeming, tentacular conurbation also contains some archaeological marvels and shopping districts that you should take time to explore.
Let yourself fall under the charm of the thousand faces, multiple identities and striking contrasts of the Arab world's largest metropolis. From the Al-Azhar Mosque to the Khan al-Khalili (the souk), ...

A former capital of the ancient world standing on the banks of the Nile and boasting countless treasures, Luxor has been designated a UNESCO World Heritage Site. To the east stand the remains of the t...

Lying just outside Lower Nubia, Aswan is a city bursting with charm. The Nubian people are very welcoming, the air seems miraculously pure, and the sky is an azure blue. The sails of the feluccas floa...

Giza, on the outskirts of Cairo, is named after the ancient rural suburb of Al-Djiza, which was founded in the 7C. This extraordinary site, which counts among the most famous in the world, is home to ...

Alexandria may no longer influence the rest of the world as it did during the Ptolemaic Dynasty, and very few vestiges remain from ancient times, but it is nonetheless a charming city straddling East ...

Lush palm groves, cows grazing peacefully in fields of exuberant green grass, orange trees bowing under the weight of their fruit, bougainvillaeas in bloom - this is Dakhla, the most fertile and highl...

The charm of this extremely photogenic old village near the Dakhla Oasis lies in its mudbrick houses, oil press, grinding wheel and Nasr el-Din Mosque, secreted in the little covered passageways. A sl...
Egypt - See all cities and regions
Top of page