Things to see and do - Le Mont-Dore
Mont Dore and Lake Pavin :
Nearby tourist sites
Mont Dore and Lake Pavin
Weather
Today
Mont Dore and Lake Pavin
By car, 37 km, 1 day
Mont Dore, one of France's oldest winter sports resorts, lies in a magificent location in a mountain circus dominated by the Massif and Puy de Sancy. The culminating point of central France, the Puy de Sancy is a magical area in winter and summer alike. Sancy can be explored via the valley of Chaudefour, worn into the granite and lava by Quaternary glaciers. Last but not least, the absolutely circular Lake Pavin is a perfect example of a crater lake.
Customise this route and add it to My travel book
Le Mont-Dore
Le Mont-Dore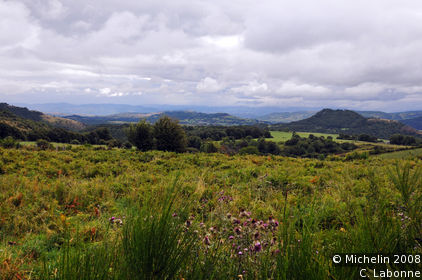 63240 Le Mont-Dore
Nature and gardens
Created 900 000 years ago, the Massif du Sancy is the youngest of the Dore mountains. Whatever the season, you will be captivated by its deep blue lakes, its impressive cirques, delicately shaped by glaciers, and of course its large pine and beech forests which quickly give way to vast pastureland. Most impressive of all is the Puy de Sancy, the highest summit in Central France at 1 885m. The vast platform at the top commands an extraordinary panorama as far as the Dauphiné Alps.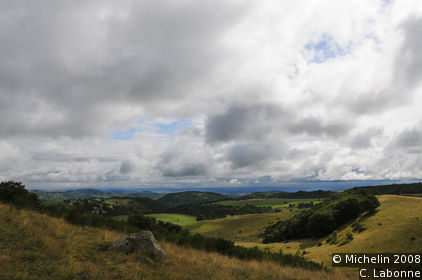 63240 Le Mont-Dore
Nature and gardens
The elevated slopes and summits of this valley in the Massif du Sancy are eaten into by ravines (either bare or dotted with rocks) and have been eroded and sculpted into myriad strange shapes. With its numerous peat bogs and rare flora and fauna, this site is of genuine scientific interest. Geology enthusiasts will discover interesting samples of volcanic rocks, while mountaineers are spoilt for choice here.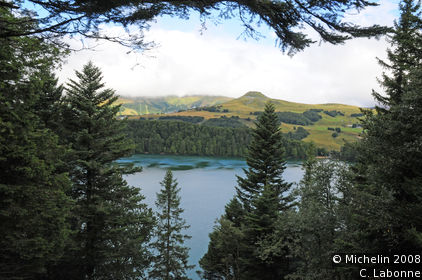 63610 Besse-en-Chandesse
Nature and gardens
Legend has it that the old town of Besse was swallowed up by Lake Pavin as a divine punishment and it was said that throwing a stone into it would unleash terrible storms. However, the view over the glittering waters from the Fraux parking area is far from forbidding. The lake lies in a volcanic crater surrounded by forest, and its waters are populated by char and trout, some of which of amazing size. Ideal for boating and fishing.