Things to see and do - Brittany
Brittany Travel guide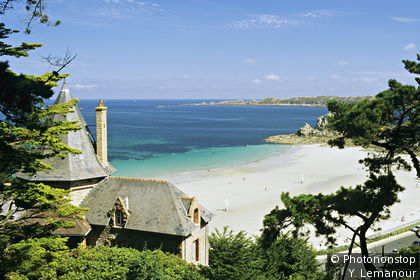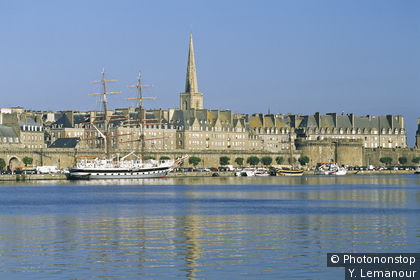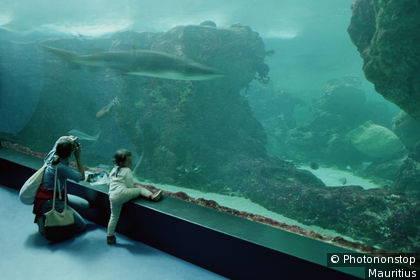 Brittany : Michelin's recommendations
Which path will you take to explore Brittany? Will you follow the missing sailors along the wild and beautiful coast of Armor that can be terrifying in high winds? Or would you rather hike down the paths of the Argoat natural parks in the more confidential inland part of Brittany, with its Celtic myths and legendary Brocéliande Forest? Whether you opt for the coast road or the banks of the Canal de Nantes à Brest emptying into the Iroise Sea, you will never be far from the ocean blue.
This magical and bewitching ''soulful land'', as Julien Gracq called it, still contains the spiritual legacy of its Celtic and Christian cultures, from its megaliths in the Morbihan to its parish enclosures in Basse-Bretagne. Romantics can relive the tormented pages of Chateaubriand's books, inspired by the granite cliffs surrounded by reefs in Crozon and the Pointe du Raz.
For those who are discouraged by the climate, remember that there's an old saying which says ''the weather is nice several times a day in Brittany''. Opinions may vary on this matter, but they always end up coming together over a glass of cider and some nice little dishes made with seafood or salty butter. By 2012 the high-speed train (TGV) is scheduled to take passengers from Paris to Brest and Quimper in about three hours: a godsend for those who hope to attend one of the many festivals in this region, a thriving cultural hub.