Things to see and do - Châteaux of the Loire
Châteaux of the Loire Travel guide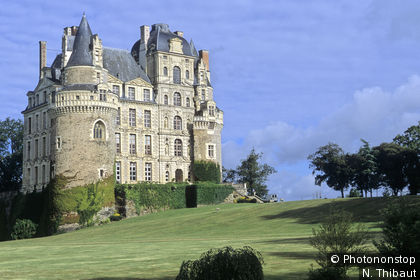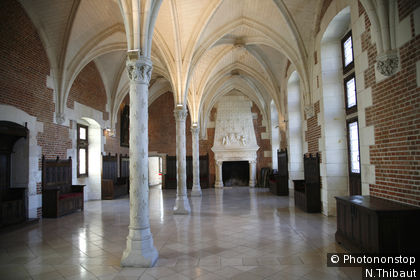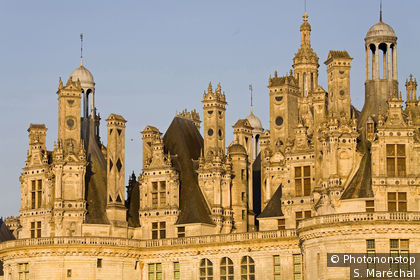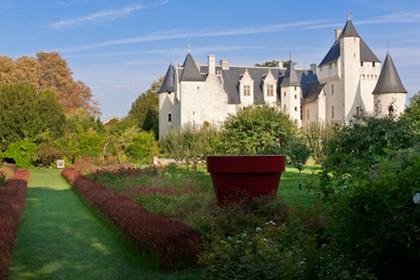 Châteaux of the Loire : Michelin's recommendations
The castles in the Loire Valley look like a vision straight out of a fairytale with their many lanterns, gables, dormer windows, columns, lofty chimneys, turrets and pinnacles! Chambord, Chenonceau and Azay-le-Rideau illustrate a key period in the history of architecture and also a certain sensibility. Before they were built, architecture and buildings had never really inspired people in quite the same way.
On closer examination, the legacy of the Loire Valley is incredibly diverse, ranging from fortresses (like Angers and Loches) to Renaissance palaces ( Blois and Amboise) and classic castles ( Azay-le-Rideau, Chaumont-sur-Loire and Cheverny).
In addition to fascinating architecture, some castles are also of interest for other reasons such as the tapestry collections at Brissac and Langeais, furniture at Serrant (a historic monument), or the garden at Villandry.
The Loire Valley castles can be visited all year long, and children are welcome too: fifty sites have created fun and instructive games for them. Huddled around them are towns with rich pasts and art treasures – Blois, Tours, Chinon, Angers – and homes evoking the memory of Rabelais, Descartes, Leonardo da Vinci and Balzac.
The Loire, Europe's last untamed river, is the natural setting that has allowed these towns and castles to be preserved throughout the ages. Nowadays the sloping vineyards on its banks produce divine Loire Valley wines including Vouvray, Saumur, Bourgueil and Sancerre.