Things to see and do - Angers
Angers and the Chateau of Brissac :
Nearby tourist sites
Angers and the Chateau of Brissac
Weather
Today
Angers and the Chateau of Brissac
By car, 23 km, 1 day
In the heart of the old city of Angers, the fine St-Maurice cathedral, dating from the 12C and 13C, rises up with its three towers, two of which are topped by 70 m spires. The chateau of Angers is a forbidding fortress whose seventeen towers are reflected in the Maine.This splendid setting is home to the famous Tapestry of the Apocalypse, the longest known mediaeval tapestry, measuring 104 m. South of Angers, Brissac has an astonishing, outsize chateau: not to be missed!
Customise this route and add it to My travel book
Angers
Angers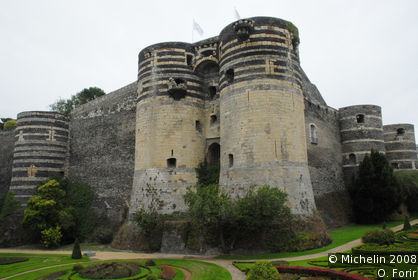 Espl. du Port-Ligny 49000 Angers
Architecture, castles and historic districts
Started in 1231 by Blanche de Castille, regent and mother of St Louis, this is a fine example of medieval architecture, covering 25 000m2 within its ramparts (bordered by a dry moat or the cliff edge) which links 17 towers. In a purpose-built gallery, the famous Apocalypse Tapestry is (other than the Bayeux Tapestry) the oldest example of a work on this scale to have survived.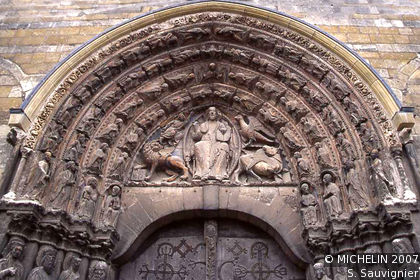 Pl. Freppel 49000 Angers
Religious buildings
Despite having been damaged many times in its history, the porch retains some remarkable statues. Inside, note the distinctive Angevin-style vaulting; uncommonly, the vault's central crossing is over 3m higher than the transverse arches. The cathedral also has some superb stained-glass, bathing the chancel in blue and red light.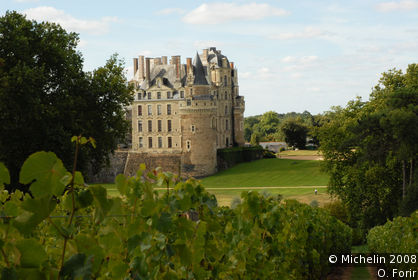 49320 Brissac-Quincé
Architecture, castles and historic districts
Set in a fine park planted with cedar trees, this family château overlooks the Aubance Valley. 200 windows punctuate the façades, which are an unusual blend of two styles, one medieval and the other dating from the time of Louis XIII. Inside, the French-style ceilings are still adorned with their original 17C paintings. The tapestries and furniture are remarkable. A fine Louis XIII staircase leads to the first floor, and on the second floor is a delightful 17C-style theatre built in 1883.