Things to see and do - Tours
Tours and the Chateau of Villandry :
Nearby tourist sites
Tours and the Chateau of Villandry
Weather
Today
Tours and the Chateau of Villandry
By car, 31 km, 1 day
Tours is not only the capital of the Loire Valley, and a large city with a rich historical heritage: it is also a town where it is extremely pleasant to live, enlivened by the presence of 25,000 students. 15 km from Tours, Villandry and its magnificent plant mosaics remind us that we are in the region known as "the garden of France".
Customise this route and add it to My travel book
Tours
Tours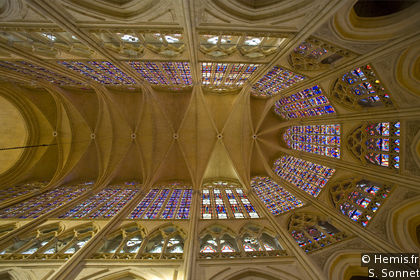 Pl. Grégoire-de-Tours 37000 Tours
Religious buildings
Started in the middle of the 13C and finished in the 16C, this cathedral illustrates the whole evolution of the Gothic style. The Flamboyant façade is particularly beautiful. Inside there is great purity of line. The chancel, one of the most beautiful of the 13C, is attributed to Étienne of Mortagne, architect of the Sainte-Chapelle in Paris. But, above all, the people of Tours are proud of the magnificent windows. The graceful tomb of Charles VIII's children is poignant.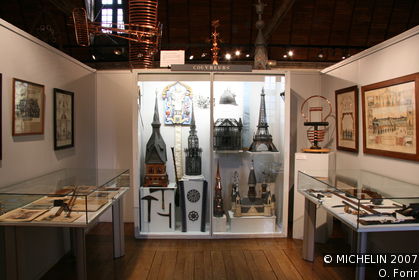 8 r. Nationale 37000 Tours
Museums and art
Occupying the guest quarters (11C) and monks' dormitory (16C) above the chapter house of the abbey of St Julien, this museum traces the history, customs and practices of the town guilds' journeymen. It explains trades (some extinct, some not), tools and the multiple masterpieces created by journeymen (or compagnons - "those with whom one breaks bread") to qualify as guild members. The quality of workmanship and extensive documentation is remarkable.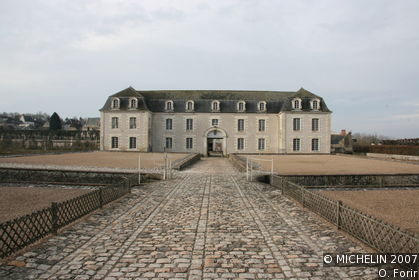 D 7 37510 Villandry
Architecture, castles and historic districts
Built at the end of the Renaissance, the Château de Villandry has retained the keep of an earlier fortress. Heralding the emergence of Classical architecture, its interior decor is particularly impressive. The chamber with the 13C Mudejar ceiling from Toledo was designed by the Spaniard, Carvallo, who supplied the Spanish furniture and paintings for the château.