Things to see and do - Chantilly
Chantilly, its Horses, Castles and Walks :
Nearby tourist sites
Chantilly, its Horses, Castles and Walks
Weather
Today
Chantilly, its Horses, Castles and Walks
By car, 9 km, 1 day
Chantilly was originally the home of the ''Bottler of France'', the king's foremost sommelier. Later it was remodelled by the Grand Condé into a magical place of luxurious finery, filling the Sun King with envy. Home to some of the greatest figures in France, it witnessed the flowering of the 17C. In the 19C it was turned into a high-level equestrian venue a stone's throw from Paris.
Customise this route and add it to My travel book
Chantilly
Chantilly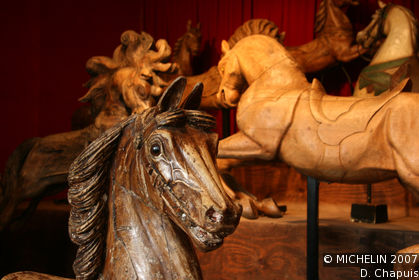 These stalls dating from the time of the Duc d'Aumale are still occupied by horses and ponies. An exhibition displays harnesses and riding costumes, as well as providing an insight into thirty equestrian disciplines from around the world. An introduction to the world of horses and equestrian-related activities (farriery, betting etc) is also provided for visitors. The highlight of the tour is the dressage demonstration which ends the visit.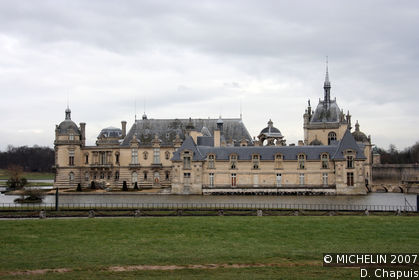 17 r. Connétable 60500 Chantilly
Architecture, castles and historic districts
Standing in the middle of a lake, this fine building bequeathed to the Institut de France by the Duc d'Aumale, consists of the petit château, highlighting the history of the Condé family, with its apartments decorated with fine wood panelling and works of art; and the grand château, built in the Renaissance style for the Duc d'Aumale, and which houses his eclectic yet impressive art collection; the santuario includes works by Raphael and Gilippino Lippi, as well as miniatures by Jean Fouquet.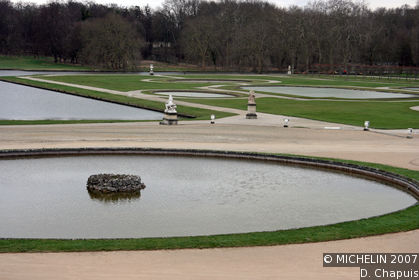 Laid out by Le Nôtre for the Grand Condé, it dazzled Louis XIV. The Sun King, jealous as he was, wished to have the same water games for himself at Versailles! Even if very little remains of the work of Le Nôtre, strolling through, you will discover the superb English garden (1820) sprinkled with «monuments», St John's Chapel built by Anne de Montmorency in 1538, a fan shaped waterfall, the Hamlet (1775), witches earlier than that at Trianon, the Grand Canal and the English Channel.
Les Étangs de Commelles 60580 Coye-la-Forêt
Architecture, castles and historic districts
More than just a Chateau, this is an old mill renovated in the troubadour style for the last Count who used it, in 1825, as a hunting lodge. It owes its name to a legendary castle built by of Blanche of Navarre in 1350. Hundred year-old beech trees embellish the site
Route des Etangs de Commelle 60580 Coye-la-Forêt
Nature and gardens
On the banks and causeways separating the areas of water, agreeable walk are possible around these pools that the Chaalis monks have adapted into fish breeding grounds.