Things to see and do - Greece
Greece Travel guide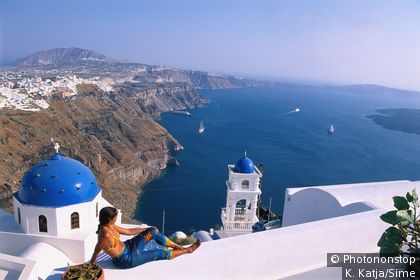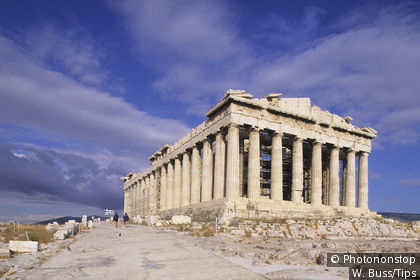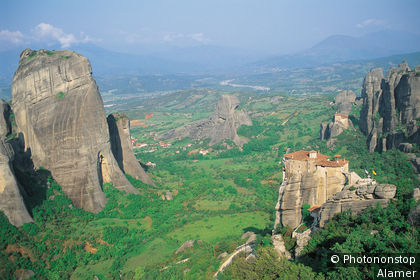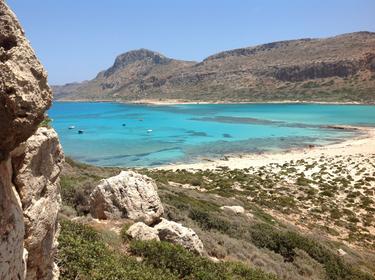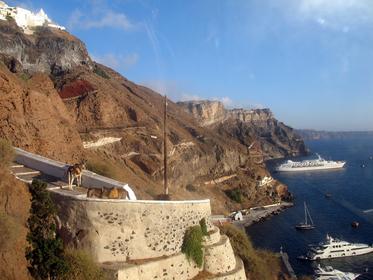 Greece : Michelin's recommendations
Greece is the cradle of Western civilisation, out of which sprang our collective imagination, language, theatre and architecture, as well as our way of reasoning, our relationship to the Cosmos and attachment to democracy. All of this has come down to us directly from ancient Greece! Even today, going to Greece is like going back to the source of what we are. Think of giants like Homer, Socrates or Alexander the Great, whose spirit still floats over the paths leading up to the Acropolis and the Temple of Apollo.
While this introduction may strike you as a bit grandiloquent, think about the fact that Greece had the remarkable privilege of possessing unparalleled natural beauty, and that its temples, ruins and palaces are full of scents. Greece is quintessentially Mediterranean, through the light in its skies and on its islands, its turquoise waters and mountains. Its little fishing ports are still lined with taverns where you can sit by the waterside and enjoy a dish of grilled grouper while listening to rebetiko music.
There is a the wealth of ancient sites to admire, from Corinth and Mount Olympus to Athens and Delphi, and some of the Mediterranean's most beautiful islands to explore, including Corfu, Rhodes, Santorini and Crete. And if you're put off by Athens, you can always escape to the sublime Byzantine monasteries overlooking Meteora above the Peneos Valley, a unique, magical, superhuman landscape like no other.
Definitely the city to visit to go back to the source of western civilisation! A dazzling, harmonious site with beautiful ancient moments and museums overflowing with splendour, Athens is the very sou...

The white buildings of Míkonos are linked by a maze of alleys, originally intended to cut off the wind and to frustrate pirates. Nowadays it is pleasant to wander about, discovering new perspectives: ...

Adorned with marble and stucco, and washed by the blue waters of the Gulf of Argolis, Náfplio is indisputably one of the most attractive towns in Greece. This charming place which has carefully mainta...

Rhodes is a resort of international repute which stretches out around its two harbours. The medieval city of Rhodes lies squeezed within its walls like a stone crescent and is almost entirely encircle...

Also known as Hóra, Pátmos Town is made up of houses of all different sizes, with the oldest probably dating back to the 16C. Together they form a charming maze of stairways and alleys. Sights not to ...

This important spa by the sea has been known since Ancient times for the therapeutic properties of its waters, used to treat rheumatism and gynaecological complaints. Sulla (a Roman general), Augustus...

Paleokastrítsa is a very popular seaside resort. The vast bay contains six sandy coves lapped by a translucent sea. The road runs to the end of the promontory where the monastery of Paleokastrítsa was...

The unusual village of Vóthonas is partially hidden in a fold in the layer of pozzolana (volcanic earth). All that can be seen above the surrounding countryside are palm tree fronds, a few domes and t...
Greece - See all cities and regions
Top of page