Things to see and do - Rajasthan
Rajasthan Travel guide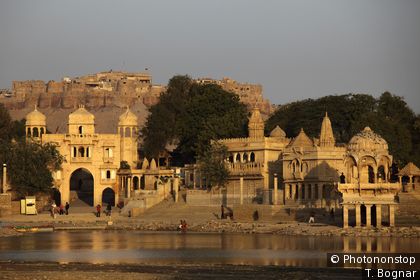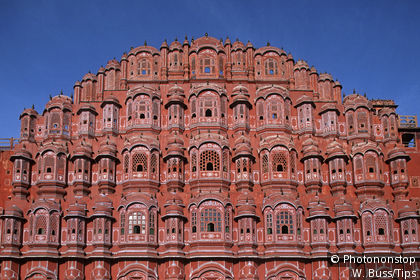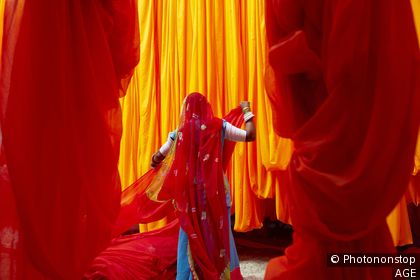 Rajasthan : Michelin's recommendations
Today Rajasthan, "land of kings", designates a State located in northwestern India with an area two-thirds that of France. Marked by invasions, the history of Rajasthan is that of a mosaic of small rival kingdoms which coexisted in a rather turbulent manner until the 19C, as attested by its innumerable palaces, fortresses and royal cenotaphs perpetuating the memory of the powerful maharajas of Jaipur, Jodhpur and Udaipur.

The forts and mausoleums in Delhi and Agra are a reminder of the equally glorious past of the Mughal emperors.
Visiting Rajasthan, where 75% of the population lives in the country, one definitely experiences a total change of scenery! This is a place where you can explore teeming megalopolises, cross deserts, immerse yourself in a camel market, venture onto winding little streets in bazaars, and admire the tombs of Sufi saints. You can also sleep in a hotel housed in a maharaja's palace, sample the delicacies of Muglai cuisine, and purchase jewellery and precious fabrics.

Then there are its must-sees such as the Taj Mahal in Agra. Some visitors come to India with the sole aim of admiring this mausoleum. Built by Emperor Shah Jahan in the 17C in loving memory of his deceased wife, Muntaz-i Mahal, this unique monument changes its colour throughout the day from dawn to dusk. And let's not forget that Agra was one of the three most beautiful cities in the Mughal Empire (the other two being Delhi and Lahore in Pakistan).