Things to see and do - Indonesia
Indonesia Travel guide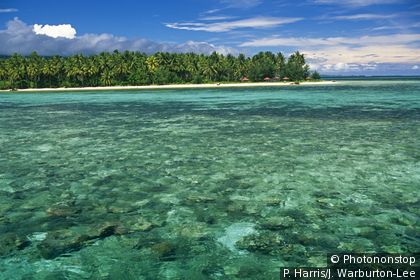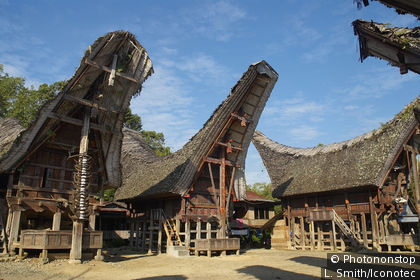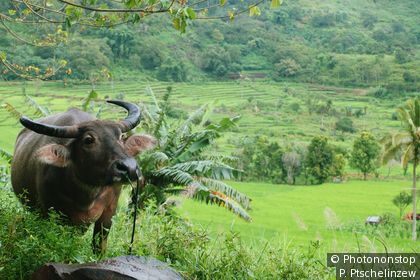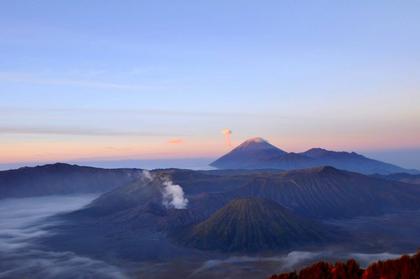 Indonesia : Michelin's recommendations
"Our land and water" is how Indonesians refer to their country, the largest archipelago in the world. It is a complex reality composed of many territories, some of which are still unexplored, like a huge wreath stretching across the Equator on the fringes of Asia and Australia, where 500 mountains of fire have fertilised one of the most diverse flora in the world.

It has 500 volcanos and as many regional dialects, topped off by a common language created by the Dutch: Bahasa Indonesia. In this awesome mosaic, ancestral myths are told through the elegant silhouettes of its shadow puppets, or wayang. On this spice island Islam has acquired a Hindu flavour, seasoned with a pinch of Buddhism.

A young republic with a stormy history, Indonesia offers the striking contrast of overpopulated modern cities and stooped farmers toiling in rice fields. This crossroads of the Indian and Pacific Oceans is a haven for the unique fauna living in its waters and impenetrable mangrove swamps. Java and Bali are simply the most famous among its many islands graced with magical beaches and sea beds swimming with such dreamy creatures.
Its flora has even vied to reach the heights of Puncak Jaya's snowy peaks. And how can you resist a nap in the shade of a banyan, those huge sacred trees planted around the temples? But it won't last very long because you'll be quickly woken up by one of the innumerable processions dotting the Indonesian calendar!
Yogyakarta is known as "Jogja" to its fans, which is to say everyone who visits... People irresistibly fall for the capital of Central Java, a dynamic city with a student population, where life is enj...

This little town's reputation is built upon its immense 9C Hindu temple, a wonder of Indo-Javanese art which has been designated a UNESCO World Heritage Site. It has also, unfortunately, become better...

This fishing village in the north of the Bukit peninsula has modest houses dotted along the side of the road. Its side streets lead to the beach, a half moon of yellow sand which is practically desert...

Since swallowing up the surrounding hamlets, this artists' village set among the paddy fields has become a little town in its own right. Although its charm has attracted growing tourism, Ubud has mana...

Too small even to be called a village, Mangsit looks like a peaceful little haven. The countryside has preserved all of its charm and there are fewer hotels, making it a perfect alternative to Sengigg...

In Jakarta, 21C Asia coexists with extreme poverty; shopping centres selling luxury brands juxtapose the kampung, labyrinthine working-class districts. In 50 years, Indonesia's capital has become a hu...

Mother island of the Indonesian archipelago, and Isle of fire according to the expression coined by Alexandre Dumas, Java has suffused the Western imagination with exotic dreams. Although the legenda...
Indonesia - See all cities and regions
Top of page