Things to see and do - Bali
Bali Travel guide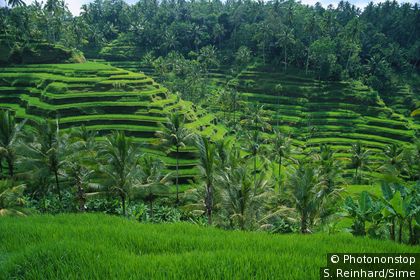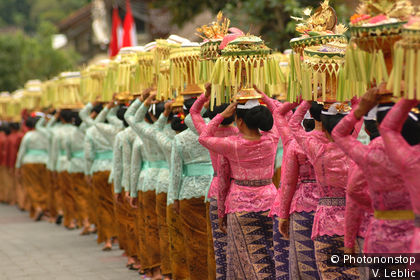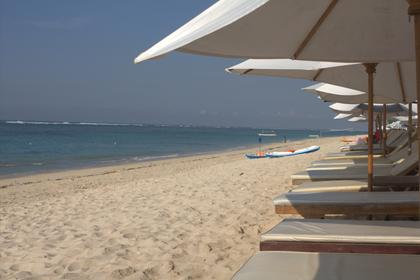 Bali : Michelin's recommendations
A heavenly refuge in the Indonesian archipelago, Bali is also its premier destination. But don't let that put you off! Forget your surfboard and flippers for a minute and discover a different reality here: the men and women whose lives follow the pace of its traditions and beliefs.

Was that a subtle gamelan melody floating out from a courtyard? Take a peek inside and you may get a chance to sit in on a Balinese legong dance rehearsal. A surprising concentration of motorbikes on a little street? That would definitely be the cries of bettors announcing a cock fighting. Follow the insistent pounding of gongs and cymbals echoing from afar: they are probably guiding people's footsteps in a procession.

The "Island of the Gods", a Hindu bastion in predominantly Muslim Indonesia, celebrates Brahma, Vishnu and Siva with unshakeable faith and dazzling folklore. In one of the six sacred temples that are the six "sanctuaries of the world", we hope you reach Nirvana, the ultimate liberation of the soul, like the Javanese priest Mpu Kuturan.

Follow the roads and lanes that call to you, going from beach to beach, then heading up the hillsides sculpted by tiers of rice paddies. Bali also charms visitors with its remote villages tucked away in little valleys and its relics from ancient royal cities. They might lead you to the "navel of the world", Agung, the volcano most highly revered by the Balinese.