Things to see and do - Ireland
Connemara :
Nearby tourist sites
Connemara
Weather
Today
Connemara
By car, 37 km, 1 day
Its sparkling lakes, mountain peaks and meadows are legendary. Oscar Wilde praised its ''wild beauty'', which embodied the Ireland imagined by John Ford in his film "The Quiet Man" in the 1950s. Starting from Clifden, the main town in Connemara, take the picturesque Sky Road for a beautiful introduction to the area. As a bonus, the national park is a natural gem where poneys reign, a fine illustration of the "Emerald Isle".
Customise this route and add it to My travel book
Leenane
Leenane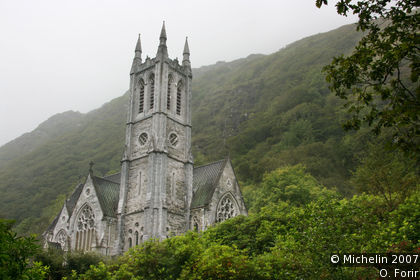 N 59 Letterfrack
Religious buildings
The Irish name Coill Mhór, meaning big forest, refers to the oaks, silver birches, holly and conifers that cover the north shore of Pollacappul Lake, at the foot of Mount Doughrough. A neo-Gothic castle with towers and crenels, built between 1860 and 1867 in Dalkey granite, currently houses a community of Benedictine nuns and a school. The arts and crafts centre sells a wide range of hand-made and hand-decorated Kylemore pottery.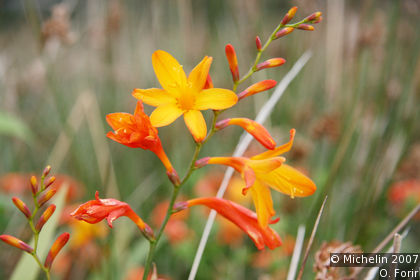 N 59 Letterfrack
Nature and gardens
This park (2 000ha) covers part of the Twelve Bens mountain range and includes heaths, marshes and meadows with oak and silver birch copses, as well as many Mediterranean, Alpine and Arctic plant species. The common European stag, originally from Connemara, and the Connemara pony have been reintroduced. The visitors' centre, located in an old farm, provides information on guided walks and natural footpaths.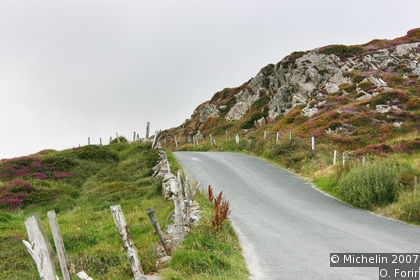 Clifden
Nature and gardens
Beyond Clifden Castle, formerly the home of John D'Arcy, a steep, narrow road climbs along the cliffs on the north side of the bay. The opposite shore is dominated by the round hump of Errisbeg (300m). As the road bears northwest over the ridge, a magnificent view unfolds of the indented coastline and the islands offshore (viewing point at the car park). The road descends in a curve to the head of Kingstown Bay and then continues inland along the south shore of Streamstown Bay.