Things to see and do - Sicily
Sicily Travel guide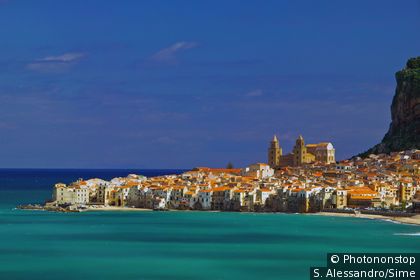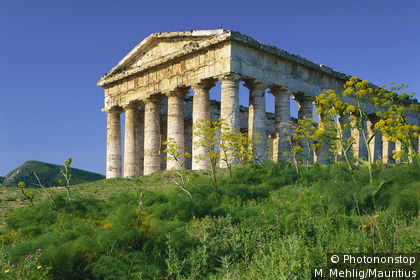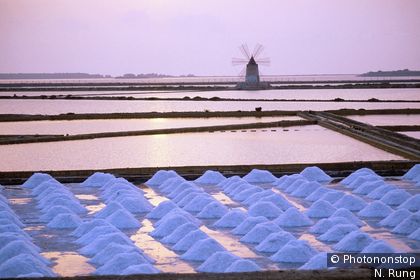 Sicily : Michelin's recommendations
Hasn't everyone dreamt of climbing Etna, the fascinating 3,345-metre-high volcano that looks down over the Ionian Sea to the east? The famous philosopher Empedocles is said to have been the first to attempt the ascent. The "column of the sky", as it was described by Pindar, gave a basalt hue to the walls of the towns spilling over its slopes.
Along its sandy beaches and cliffs, Sicily and its magical archipelagos tell the story of Magna Graecia and its incessant power struggles. The Valley of the Temples and Agrigente evoke the past opulence and splendour of this distinctive part of Italy. Mixed in with the omnipresent Hellenistic and Roman remains are those from the Arab and Norman conquests. Rarely has any land been so highly coveted!
Nowadays the volatile reputation of this largest of the Mediterranean islands seems to have less to do with its unpredictable volcano and history than with the Cosa Nostra, the famous mafia clan that was the inspiration for Francis Coppola's legendary film The Godfather . The gorgeous and decadent city of Palermo, full of Eastern flavour and eclectic beauty, spreads over the fertile Conca d'Oro plain. It is hot in Sicily, and the island's exotic gardens are the ideal place for an afternoon nap. The climate ''inflicts a 104° fever on us for six months'' said Prince Salina in The Leopard, but to our delight it has also poured sunlight on Sicilian grapes, producing fruity wines that are well worth sampling.