Things to see and do - Taiwan
Leaving for Mainland China, Hong Kong, Macau, Taiwan
Top searches Mainland China, Hong Kong, Macau, Taiwan
Taiwan Travel guide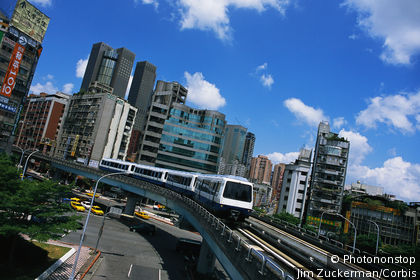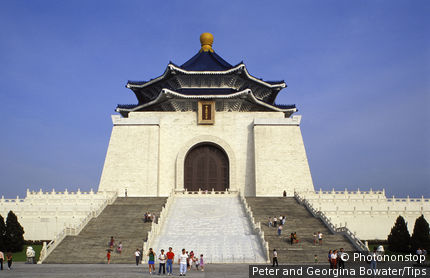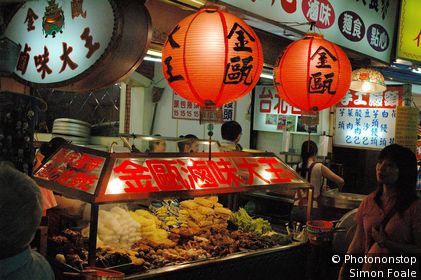 Taiwan : Michelin's recommendations
If you imagine Taiwan to be an industrious and sanitised version of California''s Silicon Valley, you will be pleased to find that the reality is rather more complex.
As soon as you arrive in Taipei you will be bowled over by Taipei 101, a skyscraper symbolising the economic strength of this modern metropolis. And as you take a closer look, though, you will also get a glimpse of ancient Formosa in the teahouses, magnificent temples packed with visitors, and sumptuous religious processions.
To offset any culture shock, take the Metro to the hot spring resort of Beitou or the mountains of Yangmingshan National Park, whose blossoming cherry trees are a mere foretaste of Taiwan''s wealth of beautiful nature spots.
Enjoy the peaceful banks of Sun Moon Lake, a setting fit to inspire artists, the sublime Taroko Gorge, and the rugged coastline dotted with idyllic beaches and phantasmagorical rock formations such as those at Yeliu. On the east coast you will be welcomed by friendly locals and a magnificent landscape where time seems to stand still. On the west coast, discover the culinary traditions and Qing-era buildings of old towns like Beipu.
Wherever you go, enchanting sights await you: a Dao-tribe fisherman decorating his boat on Orchid Island, a spectacular flight of butterflies in the Purple Butterfly Valley, or age-old rituals in Nankushen Temple in the island''s most ancient city, Tainan.
Taipei is much more than just a high-tech metropolis dominated by the gigantic Taipei 101 skyscraper. Ancient Formosa makes itself felt as you make your way around the old streets, occasionally enlive...

There is a tangible sense of history in the pleasant city of Tainan, which is the site of several spectacular religious festivals. As well as its string of forts, the first capital of Taiwan has some ...

The very old and powerful township of Lugang still shows signs of the wealth built up during the port's heyday in the 19C. Duck into the little side streets lined with craft shops and buildings dating...

The remarkable Zushi Temple with its exquisite sculptures is in itself reason enough to visit Sanxia. The other major attraction of this mountain city is Minchuan Old Street - a legacy of Japanese col...

Kaohsiung, Taiwan's main port, has everything you would expect from a modern metropolis. It has nonetheless preserved its pagodas, temples and museums, as well as the former British consulate (1858), ...

There are several different sides to Hsinchu. Founded in 1733, it is the oldest city in the northeast region, a high-tech metropolis and culinary capital, the home of baozi (steamed dumplings) and duc...

Come and take the fresh sea air in the town of Danshui, which lies just outside Taipei. There are various ways to get there: take the MRT, travel by boat or cycle along the riverside path. The town ha...
Taiwan - See all cities and regions
Top of page