Things to see and do - Réunion
Réunion Travel guide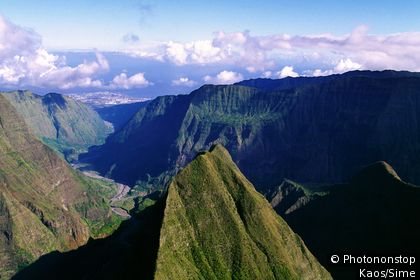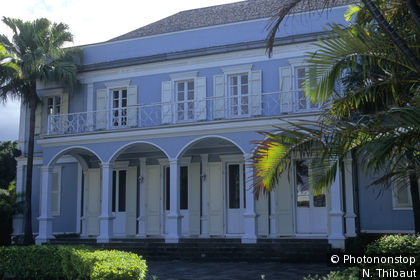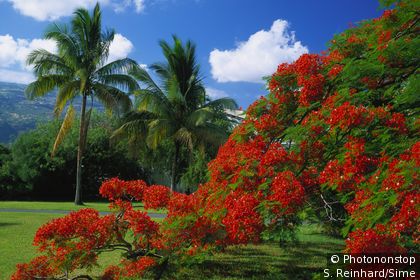 Réunion : Michelin's recommendations
Known as the "Western Island" by 14C Arabs, Réunion has had as many names as it has conquerors throughout its history. One of them, "île Bourbon", has remained etched in our memory due to its redolence of sweet vanilla combined with the bitter taste of slavery.

Now a model of integration and religious tolerance, Creole culture has produced a multiracial population where mosques, churches, pagodas and Tamil temples peacefully coexist. It's fun to stroll around the capital, Saint-Denis, enjoying its quiet small-town charm and magnificent Creole houses!

But the most beautiful images you'll take away with you are from the Heights of this volcanic island in the Indian Ocean off the coast of Africa. Its cirques, gigantic geological formations with vertiginous remparts, were once an excellent hiding place for runaway slaves. Their oldest inhabitant, the Piton de la Fournaise, has been grumbling for 3 million years, frightening Reunion Islanders again during the "eruption of the century" in 2007.

If there's one institution in this "sweet-smelling land caressed by the sun" (Baudelaire) that is not to be missed, it's the Sunday picnic! This is your chance to meet multiple generations from the island around the delicious aroma of massalé (Réunion's version of the Indian garam masala).