Things to see and do - Romania
Romania Travel guide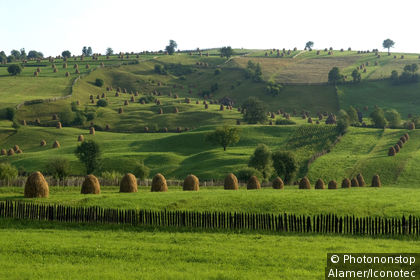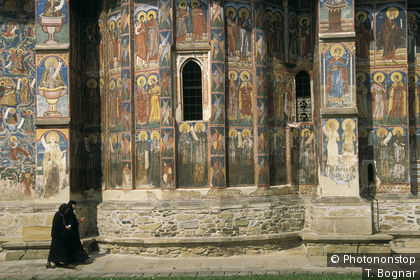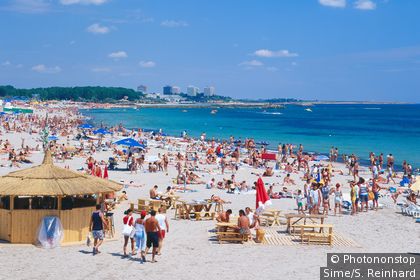 Romania : Michelin's recommendations
Unsung Romania is incontestably one of the most promising tourist destinations around! Prince Charles notably enjoys spending holidays in the Carpathian Mountains, following an old tradition of European aristocracy keen on hunting and spas.
Highly francophile and cultivated, Romania has produced many first-rate artists, writers and thinkers in the last century, such as violinist and composer Georges Enesco, actress Elvire Popesco, photographer Brassaï, religious historian Mircea Eliade, playwright Eugène Ionesco, philosopher Emil Cioran, pianist Radu Lupu and singer Angela Gheorghiu, not to mention the greatest gymnast of the 20C, Nadia Comaneci.
These exceptional talents were all too often eclipsed due to the political situation in the country following the second world war. One is generally quite astonished by the Stalinesque architecture imposed on its capital, Bucharest, by President Ceausescu (1918-1989), including his Pharaonic palace and its long rectilinear avenues lined with sinister-looking buildings! Bucharest, however, contains a multitude of little "clearings" that survived this massacre, vestiges of well-heeled 19C neighbourhoods, Baroque churches and gardens, restaurants and bookshops full of French books.
You can also explore provincial Romania with its castles and monasteries, traditional costumes and country inns, haystacks and potholed roads (for which its famous Logan cars were built!) in legendary Transylvania, land of Count Dracula, where the towns of Sibiu and Brasov have retained all their cachet. As for the Carpathian Mountains, they boast magnificent landscapes with high peaks, waterfalls and the only surviving untamed forests in Europe.
Romania's capital is a multi-faceted city, reflecting its tumultuous history. Its Lipscani district recalls the old mercantile city straddling East and West. From its time as voivod capital, Bucharest...

The capital of the Banat region is associated with the fall of communism; it was here that the revolution began in 1989. Nicknamed "Little Vienna", Timisoara's well-restored historic centre blends Bar...

The late 12C Saxon citadel stands atop a hill, from which the name Segesvár, meaning "castle on a hill" was derived. The fortifications date from the late 14C, and encircle an upper town that was the ...

This ancient mercantile city founded by the Saxons in the early 13C is Romania's second city. Its cultural and economic peak was during the 16C when it became a major centre for Humanist thinking than...

Proud to be home to Romania's first university, Iasi was also an important cultural capital in the late 19C. Its palace of culture is home to four museums including an ethnographic museum. Its rich re...

Bran is renowned for its medieval castle (originally erected in wood in 1212 and rebuilt in stone in 1377), supposedly the home of Dracula. The village has developed an entire industry around the myth...

Constanta is Romania's best-known Black Sea coast town, one of a string of resorts extending to the Bulgarian border. Its climate and fine beaches attract the tourists but it also has remains from its...

On the Ukrainian border, Sighetu Marmatiei forms part of a region that preserves a vibrant peasant culture, of which more may be learnt at the Maramures ethnographic museum and the village museum. Str...
Romania - See all cities and regions
Top of page