Things to see and do - Norway
Norway Travel guide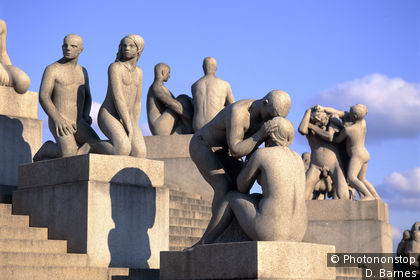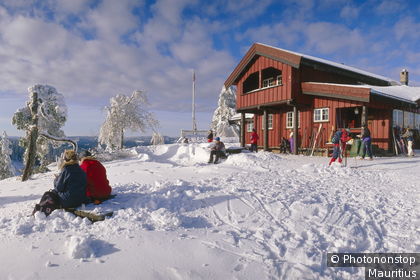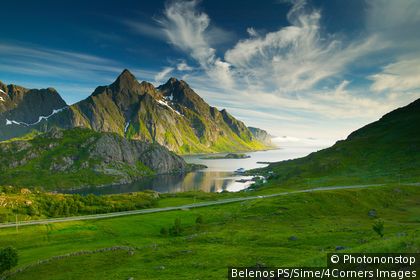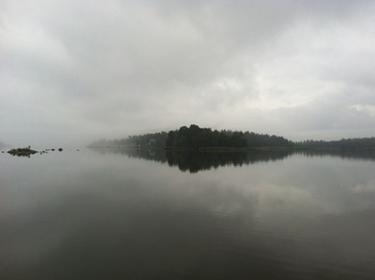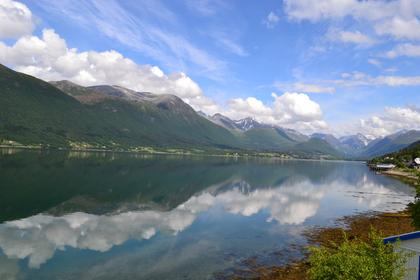 Norway : Michelin's recommendations
Norway is the richest country in Scandinavia, thanks to its oil reserves. It is also the most spectacular, as you will see when driving down route 17 which stretches along the coast by land and sea (on ferries).
Norway is a country of mountains and fjords stretching across nearly 2,000km. With only 4.61 million inhabitants, it is sparsely populated, like its capital where only one third of the vast space is built up!
Norwegians are nature lovers who learn to ski at an early age (3) and are well in tune with the changing seasons. They have tamed their rugged environment by building many bold bridges and tunnels, and by setting up an efficient ferry network.
Before going off to explore the fjords on the North Coast (such as Sognefjord), which boast some of the most magnificent landscapes in Europe, take the time to visit Oslo! The oldest capital in Scandinavia, it is in an extraordinary setting where the country's cultural essence lies. It is also the home of one of the world's greatest chefs, Eyvind Hellstrøm. The harbour , city centre and Edvard Munch museum, as well as Bigdøy peninsula and the new glass-and-marble opera house are a must!
Bergen, however, is said to be the most beautiful town in the country. Visitors are fascinated by Bryggen, this ''wooden city's'' medieval quarter. And it is the perfect starting point for a cruise along the coast!
Nicknamed the "city of wood" or "gateway to the fjords", Bergen, Norway's second largest city, occupies a prime position on the magnificent west coast, close to fabulous natural sites. This lively, co...

Norway's capital Oslo enjoys an exceptional setting at one end of the only large fjord on the south coast, on lowlands surrounded by steep forested hills where you can ski. The sprawling urban area is...

This pleasant little hillside town on Lake Mjøsa at one end of the stunning Gudbrandsdalen valley was put under the world's spotlights when it hosted the 1994 Winter Olympics. Whether or not you are a...

Røros's location in the heart of a mountainous region of vast and varied countryside make it a hub for tourism and outdoor sports in both summer and winter. Its original and well-preserved cultural he...

tromsø is a city-island in the middle of a wide channel between the coast, to the east, and the island of Kvaløya. It is encircled by snow-capped mountains that reflect the strange Arctic light that b...

Nestled in a bay of the deep Trondheimsfjord where it meets the Nidelva, Trondheim is Norway's third largest city and one of its oldest. It developed around its famous cathedral and has always played ...

Nestled in a small bay protected by a picturesque group of islands, Mandal is Norway's southernmost town and one of the oldest and most attractive on the south coast. Whitewashed wooden houses, cobble...
Norway - See all cities and regions
Top of page