Things to see and do - Oslo
Museum of Viking Vessels :
Nearby tourist sites
Museum of Viking Vessels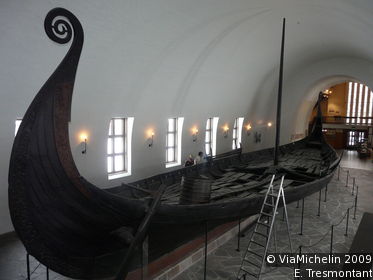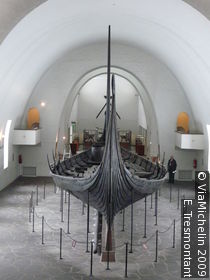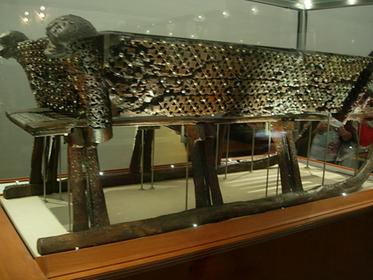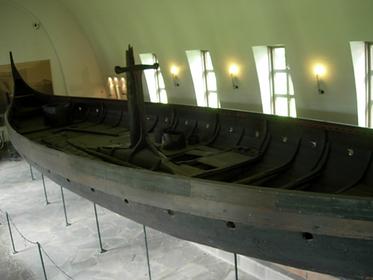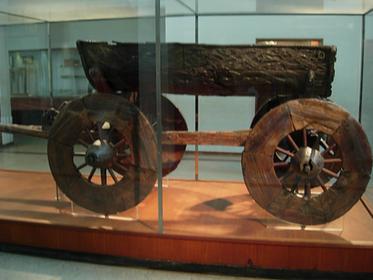 Weather
Today
Museum of Viking Vessels
: Michelin's recommendations
In 1913 the architect Arneberg conceived a cross-shaped building to house the three ships found at the edge of Oslo's fjord: the Tun ship, discovered in 1867, the Gokstad in 1880 and the Oseberg in 1904. This last ship , a long vessel measuring 21.m, propelled by 32 rowers, lies in the nave. It is a noblewoman's sarcophagus (some believe she was the queen Asa) accompanied by her servants' bodies. The ship was found perfectly preserved, doubtlessly owing to the layer of dense clay protecting against air and water. Jewels, a chariot, sledges, all adorned with carved animals and human figures were found in the ship; they are all presented in the exhibition cases extending the nave. The Gokstad ship (24 m long and 5 m wide) occupies the left wing; it contains the remains of a 60-year-old man. In 1893 an exact copy was made of this ship, which draws very little water, to cross the Atlantic, reliving the exploit of Leif Eirikson who landed on the American coast some five hundred years before Christopher Columbus. In the right wing the Tun ship has been maintained in the same rather deteriorated condition in which it was found. This museum unquestionably leaves the visitor with two impressions: that of looking on History, but also that of looking on Myth, that of these sea-going vessels which so haunted the imagination of people at the start of the 11C, spreading terror and panic as they grew near...
Opening hours :
May-Sep: 9am-6pm; Oct-Apr: 10am-4pm