Things to see and do - Senegal
Senegal Travel guide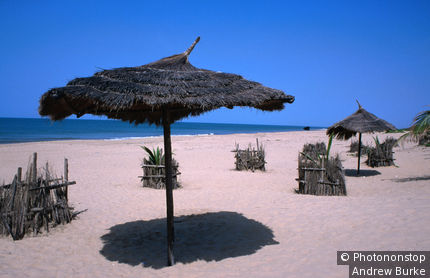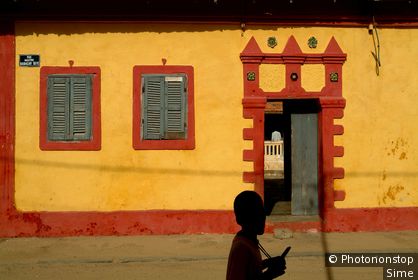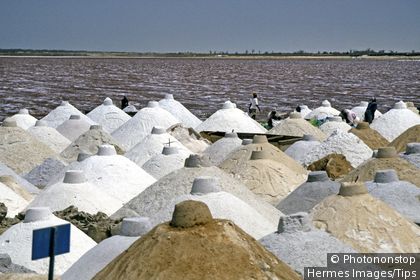 Senegal : Michelin's recommendations
Senegal is sure to delight you and fulfil all your expectations. The mere mention of its name conjures up images of places like Casamance, the country's fertile breadbasket irrigated by the Senegal River and skirted by a magnificent coastline. Its famous beach at Cap-Skirring is only rivalled by the Petite-Côte, a long ribbon of sand ideal for seaside pleasures.
Behind its populous Atlantic façade lies a vast and diverse natural world with stunning dunes in the Lompoul Desert; superb birds in Djoudj National Park and the Saloum Delta; African wildlife in Bandia and Ferlo Reserves; and above all the people in little explored places such as Bassari country and its vibrant traditions.
While strongly influenced by Léopold Sédar Senghor, Senegal is looking to the future, and its capital city of Dakar is full of modern buildings. This is a country on the go which also values the legacy of its colonial past in places like Gorée and Saint-Louis where the fine trading houses are being boldly restored.
Senegal has to be experienced through contact with its inhabitants, whose daily lives can be quite hard. Try sampling a fish dish like tieboudien, enjoying a cup of tea or sharing a moment of conviviality while attending one of the many festivals that showcase the country's vibrant culture.
Bathed by the Atlantic Ocean and the Senegal River in the west, Saint-Louis boasts a historic centre on the UNESCO World Heritage List with elegant and colourful façades attesting to it rich colonial...

Touba is the fiefdom of the Mouride brotherhood, whose power is illustrated by its Great Mosque, the most imposing in Senegal. The town has been steadily growing. It is also the setting for theGrand M...

South of the Petite-Côte, stop off in Joal-Fadiouth, mainly for Fadiouth, an amazing island built on a pile of shells. Cross the bridge connecting it to Joal to see the shells - everywhere - and the c...

The 18C fort, rebuilt in the mid-19C by the French and magnificently restored, is the main monument in Podor, a Sahel town located on the banks of the Senegal River. The warehouses lining the river ar...

Richard-Toll is a striking place on the left bank of the Senegal River near the Mauritanian border. A busy and prosperous town due to the sugar industry, it is surrounded by sugarcane fields as well a...

A former Portuguese trading post and now the capital of Casamance with over 200,000 inhabitants, Ziguinchor boasts a colonial quarter on the riverbanks, exhibits at the Alliance Franco-Sénégalaise and...

Dakar, on the Cap-Vert Peninsula, is a lively, growing and changing capital with modern buildings and other edifices from its colonial past in the Plateau quarter, a working-class neighbourhood in the...
Senegal - See all cities and regions
Top of page