Things to see and do - Slovakia
Slovakia Travel guide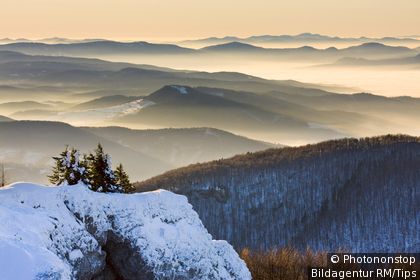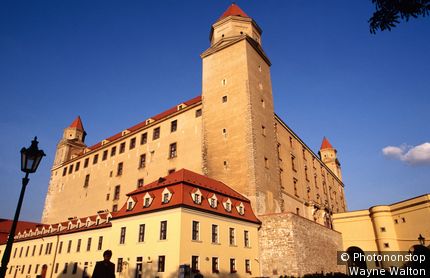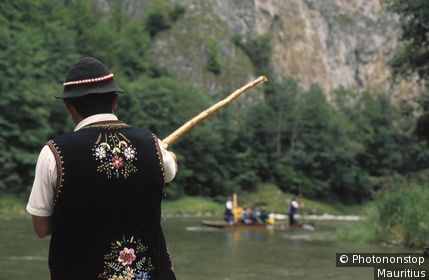 Slovakia : Michelin's recommendations
Slovakia, in the heart of Central Europe, is a land full of promise. Although it is brand new as a State, it has experienced much fortune and misfortune over its thousand-year history, closely linked to that of its neighbouring nations. Part of Hungary for 1,000 years, attached to the Czech Republic for 75 years under Communist rule, it only regained its independence in 1993. Despite long centuries of subordination, Slovaks have not lost their national sentiment. Proud of their natural riches, their architectural and artistic heritage and traditions, they are striving to enhance that legacy, including wooden houses and churches, fortified castles, Gothic, Renaissance and Baroque buildings that are inestimable cultural treasures. The country will also captivate you with it diverse landscapes, from the southern plains to the high summits of the Carpathian range stretching out in the north. High and Low Tatras, Great and Little Fatras - so many evocative names for bucolic getaways where you can explore the well-preserved flora and fauna. Their wooded slopes crisscrossed by streams, gashed by gorges and pierced by chasms and caves lend themselves to numerous activities. A multitude of paths run across this Eden which nature-lovers can explore on foot, by bike or on horseback...as well on skis in winter. Although now a member of the European Union and the euro zone, this European cousin will afford you a surprising change of scenery!
Bratislava, a young and changing capital, is the country's political and cultural hub. Formerly known as Pressburg, the town has preserved the memory of those who helped to shape it. This dynamic indu...

Elegant Banská Stiavnica, surrounded by wooded hills, has retained the glow of its former splendour. Strolling through its picturesque little streets you can see evidence of its rich mining past in th...

Although medieval Bardejov is famous for its spas, its great artistic heritage is also evident in the Gothic houses, icons in the Saris Museum and retables in St. Egidius Basilica. The Greek-Catholic ...

There's a reason why Kosice, Slovakia's second largest city, was designated European cultural capital for 2013. Its well-preserved historic centre tinged with Hungarian influences contains architectur...

The traditional village of Vlkolínec, now part of Ruzomberok, is a typical example of a still-active mountain community. For a timeless experience, try staying in one of its well-preserved picturesque...

Nitra, coiled around the banks of the River Nitra in the southwestern part of the country, is Slovakia fifth largest city and considered one of its oldest. It was here that the country's first Christi...

Trnava, a former cultural and religious hub in the kingdom of Hungary, was nicknamed "Little Rome". Inside its still visible fortifications are churches, monasteries and Jesuit schools. One of its gem...
Slovakia - See all cities and regions
Top of page