Things to see and do - South Africa
South Africa :
Where to go?
South Africa Travel guide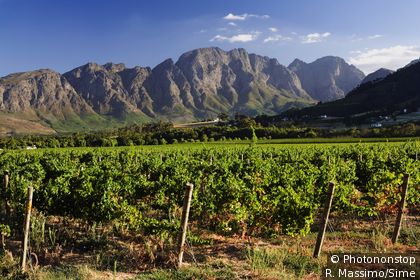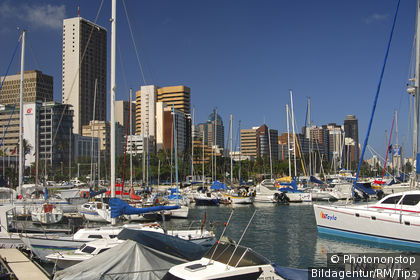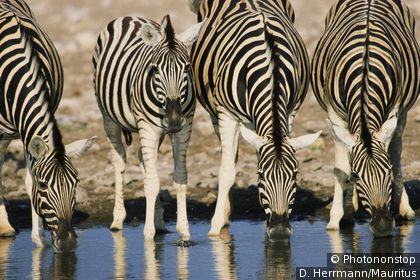 South Africa : Michelin's recommendations
As big as France, Italy and Germany combined, bordered by the Atlantic Ocean on the west and the Indian Ocean on the east, the southern tip of Africa boasts an amazing concentration of different landscapes and climates, from dusty savannahs, snowy peaks, deserts of golden and red dunes (Kalahari) and verdant forests to rocky Mediterranean terrain, tropical swamps, boundless beaches and tranquil rivers. Not to mention its teeming urban centres like Johannesburg and Durban where the diversity of ethnic groups and cultures has shaped the vibrant heart of this great land.
The country understandably takes great pride in its natural beauty and fauna, including some of the world's most striking animals roaming free in their natural habitat. And although elephants, rhinos, lions, leopards and buffalo are the stars of the show (the famous big five), you can also see zebra, giraffes, gnus, antelope, hippos, crocodiles, sea turtles and whales.
The bush has been transformed into a vast playground where private reserves and national parks vie to see who can come up with the most creative excursion: skiing on the Kalahari dunes, elephant-watching from a hot-air balloon in the Pilanesberg, or going on a mountain-bike safari in Kruger Park.
Naturally you'll need a bit of time to explore this huge country. Allow at least 15 days and a good thousand kilometres of driving (if possible) to explore Cape Town and its peninsula, the reserves in Matupuland, Hluhluwe Park, the Highveld in Mpumalanga and Kgalagadi Transfrontier Park.