Things to see and do - South Korea
South Korea Travel guide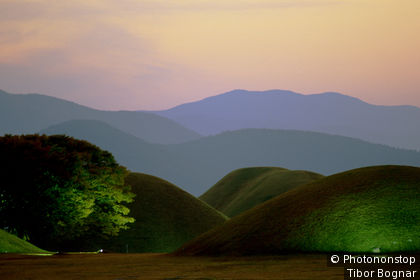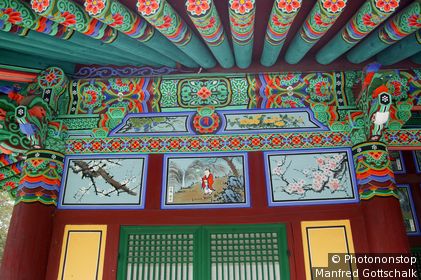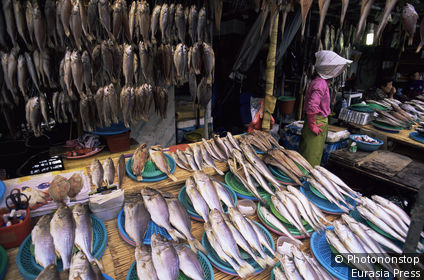 South Korea : Michelin's recommendations
South Korea, separated from North Korea since 1948 along the 38th parallel north and materialised by a demilitarised zone since 1953, lies on a small peninsula between China and Japan. This strategic geographical location led to several Chinese and Japanese invasions, none of which, however, managed to quash the country''s resilient national identity. Ancestral traditions, such as a Confucian legacy dating from the Joseon Dynasty (1392-1910) that continues to thrive, now cohabit with what has become an ultra-modernist society since the country''s phenomenal economic development in the 1970''s.
Take Seoul, for example, the country''s foremost megalopolis and home to almost half its inhabitants: huge shopping malls rub shoulders with traditional markets such as that of Dongdaemun and sky scrapers stand side by side the remains of royal palaces, all of which to the apparent glory of shopping.
But South Korea can do much than satisfy our consumerist cravings. Just follow in its inhabitants'' footsteps as they flee their urban panoramas to enjoy an amazing wealth of natural landscapes. Explore the national parks of Hallasan and Seoraksan, relax on the sandy beaches of Jeju Island, swoop down the snowbound slopes of Gangwon-do and admire the coastal plains covered in paddy fields. South Korea conceals a treasure trove, illustrated by the sophistication of its magnificent celadon. A country capable of quenching all appetites!
This picture-perfect village with 250 inhabitants is a UNESCO World Heritage Site, and looks as if it has been lifted straight out of a picture book! Spend a few hours in the village of Hahoe, which i...

Come to the inhabited village of Yangdong, a designated UNESCO World Heritage Site, to see traditional architecture from the Joseon era in a pretty green setting. The houses, which reflect the social ...

The constantly evolving city of Busan, the country's largest port and second largest metropolis, is set in a landscape of sandy coastline, creeks and hills, all of which is best appreciated from the t...

In Jeonju, you will no doubt make a beeline for the tourist attraction of Hanok Village and sample the bibimbap to which the city owes its culinary reputation. But you might also like to experience th...

Gwangju (1.4 million inhabitants) has an ambitious vision for its arts and culture scene, and has met with considerable success: the city hosts the contemporary arts biennale, a major event in Asia, a...

If you fancy some seafood, you should head to the wharf of Sochko Port once you have had a wander through Jungang Market. You may also like to laze around on the sandy beach at Naksan, in the south, w...

Seoul, capital of South Korea, is emblematic of the country's incredible economic growth since the 1970s and is home to nearly half its population. A major shopping venue, it is also the site of count...

Suwon owes its reputation to its fine fortress, which is a designated UNESCO World Heritage Site. The picturesque streets of the historical centre, where Ji-dong Market is held, lead to the more moder...
South Korea - See all cities and regions
Top of page