Things to see and do - Andalusia
Andalusia Travel guide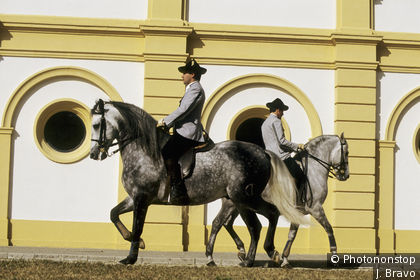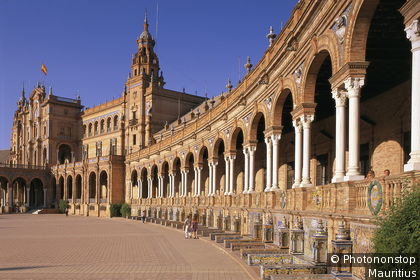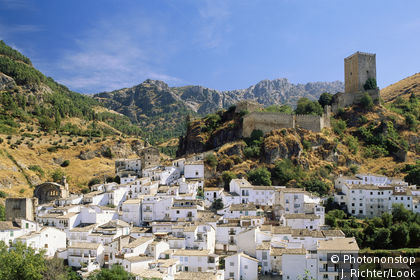 Andalusia : Michelin's recommendations
Andalusia, Andalucia, Al-Andalus: a land of a thousand and one nights and a thousand stories whose riches the ancient geographer Strabo compared to the Elysian Fields.
The fertile valley of the Guadalquivir, surrounded by mountain ranges, contains vestiges of its magnificent past redolent of jasmine and orange blossoms and marked by its many conquests and re-conquests. The lobed arches and interlacing in the former Great Mosque of Cordoba speak volumes about its refinement, as do the pictorial treasures of the Spanish Golden Age preserved in the Museum of Fine Arts of Seville.
Situated between the Atlantic and the Mediterranean, the homeland of Averroes and Velasquez has remained a truly authentic place that is stimulating, colourful and welcoming for those who get beyond the cliché images of bullfighting and beaches in Marbella on the world-famous Costa del Sol. Its natural beauty can be disconcerting, offering striking contrasts of desert-like landscapes dominated by distant snow-capped peaks. The luxuriant vegetation around the river has little in common with those areas, except in sharing the Andalusian way of life and its mouth-watering treats such as Sherry and bread rubbed with olive oil.
Originally a Roman city, then capital of the Caliphate, Córdoba is located on the banks of the Guadalquivir, and remains an extraordinary cultural crossroads. Despite the hustle and bustle of its busy...

The capital of Andalucía, Seville has managed to maintain its magnificent traditions without turning its back on modernity. The very name Seville brings to mind a host of images – the Guadalquivir, a ...

"There is nothing as sad as being blind in Granada." This line from a poem perfectly captures the splendour of the last Muslim kingdom in Spain. While the modern Christian town stretches out across th...

This fortified peninsula, linked to the mainland by a narrow coastal strip, was the first city in Europe, founded around 1 100 BC by Phoenicians from Tyre. It became prosperous in the 18C as a result ...

Situated in the heart of the Seville countryside, this fascinating historical town has been identified as the Iberian town of Urso, which was conquered by Caesar. The town later fell into Muslim hands...

Puerto Banús is more than just Marbella's marina – it is also a resort in its own right. Handsome villas dotted amid the orange groves or secluded behind high walls cater to the Spanish and internatio...

With its superb year-round climate, the birthplace of Picasso is an extraordinary city. Located at the mouth of the River Guadalmedina, the "capital" of the Costa del Sol is dominated by its "lighthou...

Somewhat forgotten despite its extraordinary beauty, Jimena stands at the eastern edge of the Parque Naturel de los Alcornocales. Approaching the village from the north of the province of Cádiz, the r...
Andalusia - See all cities and regions
Top of page