Things to see and do - Sri Lanka
Sri Lanka Travel guide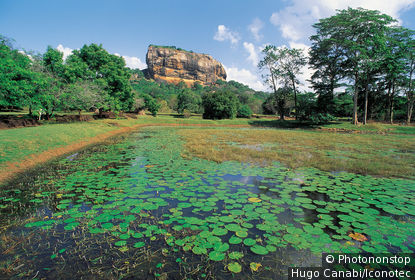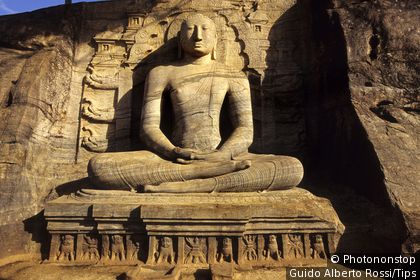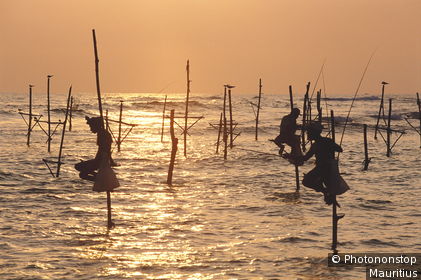 Sri Lanka : Michelin's recommendations
The island of Sri Lanka looks as if it had detached from the Indian subcontinent to add the finishing touch to the Gulf of Bengal. Known in colonial times as Ceylon, the mere mention of its name evokes a host of images, including spices, precious stones, hanging gardens, holy cities - and of course tea. Since 1972 it has reclaimed its old name of Sri Lanka, the "Venerable Place".
A mainly Buddhist country boasting remarkable sanctuaries such as the one at Kandy containing the Palace of the Tooth Relic and gigantic effigies of the Buddha carved out of rock at Buduruvegala, Sri Lanka has been invigorated by the desire of its inhabitants to protect their cultural and natural riches.
After the tragic Tsunami in 2004 the country has been slowly rebuilding, maintaining its long beaches lined with talipot palms, mangrove swamps with hundred-year-old trees, lush forests with enormous foliage, spectacular rocky cliffs in the centre of the island overlooking low-lying plains, chasms, waterfalls and tea plantations.
Its parks and reserves are teeming with a variety of wildlife: elephants, panthers, macaques, wild buffaloes, mongooses, deer... and hundreds of species of butterflies and birds. Some of the areas are on the UNESCO World Heritage List, including Yala, Bundala and Sinharaja. Man has also tamed the exuberant natural forces here, channeling its water to create magnificent gardens.