Things to see and do - Turkey
Turkey Travel guide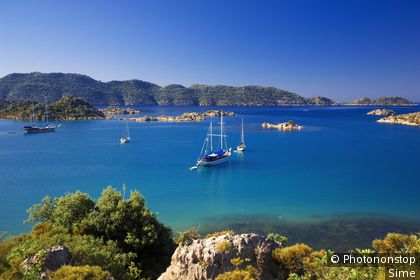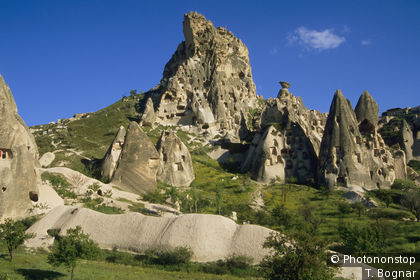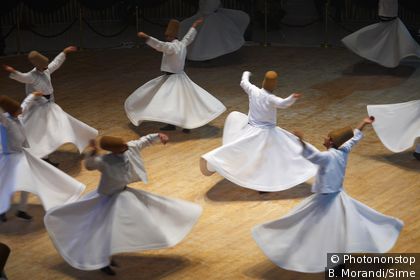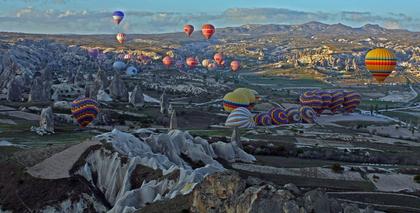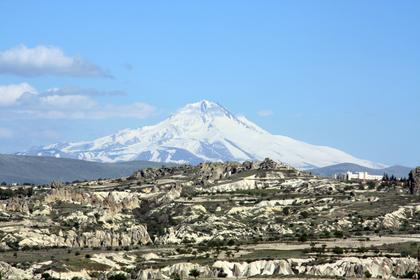 Turkey : Michelin's recommendations
At the crossroads of Europe and Asia, Turkey seems like a continent unto itself with its diverse landscapes and varied population. Istanbul is an enchanting city boasting a thrilling pace and European cosmopolitanism. The gateway to the country, it is traversed by the Bosphorus which carries along with it the entire history of this land. Successively Roman, Byzantine, Christian and secular, the former Constantinople has preserved many testaments of its past splendour.

The country is also famous for its coasts, harbours, beaches, ancient relics and archaeological sites. Antalya, nicknamed the Turkish Riviera, is a huge seaside resort whose beautiful beaches are extremely popular. Party-goers from around the world also flock to Bodrum, the antique Halicarnassus, which has become the Turkish Saint-Tropez due to its unbeatable cocktail of beaches, yachts and discotheques. Small towns on the Aegean Coast like Ayvalik, Foça and Çeşme have retained much of their authenticity.

With its tufa fairy chimneys and churches carved out of rock and decorated with Byzantine paintings, Cappadocia is both a top cultural destination and a wonderful natural environment to explore on its many hiking trails. For those with lots of time, it's worth a trip to Pamukkale, a geological curiosity that was also once a Roman spa. The site is very popular but has luckily managed to preserve its beauty intact.

In Turkey, Antiquity is more accessible than almost anywhere else. Pergama, Ephesus and Aphrodisias, on the Aegean Coast, are some of its superb and breathtakingly authentic archaeological sites.
Byzantium to the Greeks, Constantinople to the Romans, and Istanbul to the Ottomans, this city has retained numerous treasures from the twenty-six centuries of its history. This global city links Euro...

A picturesque village surrounded by vineyards, Yeniköy lies on the western bank of the Bosphorus. Old houses once used as summer residences by the ambassadors of Germany and the Austro-Hungarian Empir...

Sariyer extends along the shore to a backdrop of hills. This small fishing port, with its lively fish market and many fish restaurants, has become a popular tourist spot along the Bosphorus, to the no...

Nestling between the cliffs and the sea, opposite the island of Lesbos, the small port of Assos consists of delightful granite houses (almost all of which have been converted into hotels) facing a har...

Foça stands on the site of ancient Phocaea, inhabited by the Phocaeans who founded Marseille. Nowadays a popular tourist destination, Foça has two harbours split in two by a headland. On one side, Kuc...

Situated at the end of a peninsula, Çesme is the garden and "green lung" of Izmir. Popular with wealthy locals at weekends, the town has seen a spate of construction over the past few years, with conc...

While retaining its vocation as a fishing port, Kas has developed into a relaxed upmarket resort graced with elegant boutiques, trendy bistros and night-clubs resonating to techno beats. These few con...

Located opposite Kekova island, visible in the distance, the hamlet of Kaleköy stands on a rocky slope crowned by the ramparts of a fortress. Built by Byzantine crusaders, it is now a sunny and quiet ...
Turkey - See all cities and regions
Top of page